Screening: This Changes Everything
November 16, 2015 @ 6:00 pm

-

9:00 pm

|

Free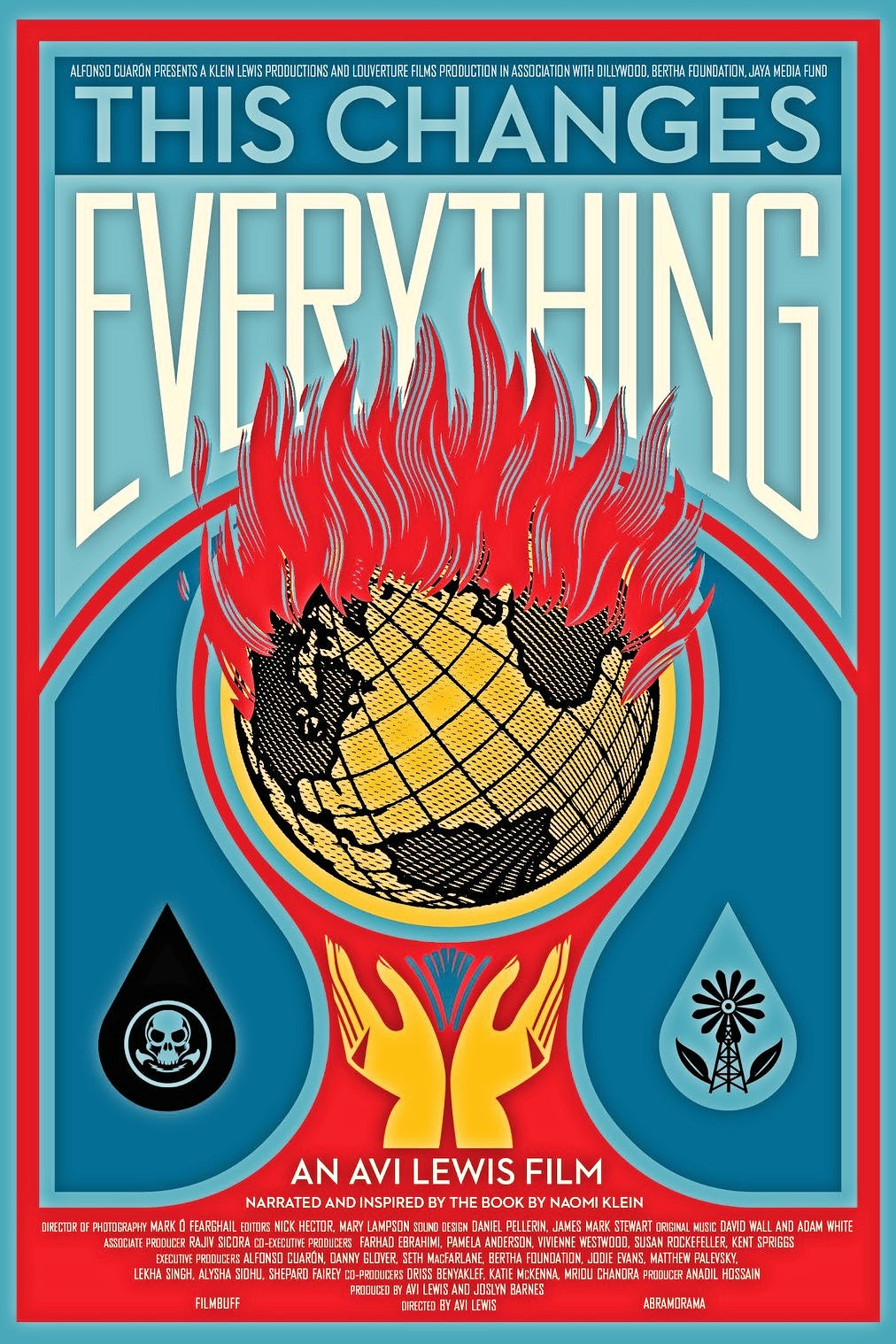 Monday, December 14, 6:30pm – Central Branch Library, Room 301
(2015) Directed by Avi Lewis and produced in conjunction with Lewis' partner Naomi Klein's bestselling book of the same name, This Changes Everything is an urgent dispatch on climate change that eschews the abstract and rhetorical in favour of the personal and immediate. With Klein serving as narrator and guide, the film explores how our violent disregard for our planet has endangered both it and ourselves — and how resisting this abuse and opposing the forces that propagate it can have a profound — even revolutionary — impact upon the makeup of our society.
Central to the film's analysis is the role that certain mythologies play in shaping how we view and think about the world. In Klein's account, the Enlightenment belief that nature is a machine that can be retooled and reprogrammed to suit our needs has now been buttressed (or appropriated) by the corollary beliefs of modern-day free-market worshippers, who contend that the exchange of cash is the only significant type of relationship between human beings, and that we are all inherently selfish and incapable of altruism.
As the film progresses these theories are debated and refuted, not simply through theoretical discussions or ideological counterpoints, but through evidence gleaned from individual cases. These range from ranchers in Montana dealing with floods and an oil spill to grandmothers in Greece protesting the arrival of a Canadian gold-processing complex; from fishermen in India rejecting a coal-fired power plant to migrant workers in Fort McMurray (twenty-first-century Canada's answer to the French Foreign Legion) drowning their sorrows. Filmed on several continents over a period of three years, driven throughout by hope, This Changes Everything argues that the greatest crisis we have ever faced also offers us the opportunity to address and correct the inhumane systems that have created it.
The Radical Imagination Project is delighted to be once again partnering with Cinema Politica and the Central Branch of the Halifax Public Library to curate a series of provocative documentary films to Halifax from September to December 2015. These films focus on key contemporary issues and will be followed by moderated discussions. All films are free and open to the public.