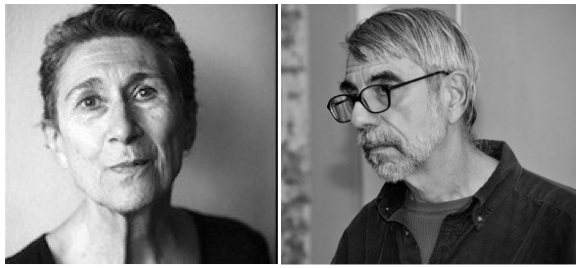 Download the mp3 file here.
Audio engineer: Pierre Loiselle of Praxis Media
On October 6th, Silvia Federici and George Caffentzis spoke at an event titled "The Politics and Possibilities for the Commons: Radical Horizons in the Age of Austerity" in celebration of the 250th Anniversary of the Halifax Common. It was one of many events organized by Friends of Halifax Common to commemorate the gift of the Halifax Common "to and for the use of the inhabitants of the Town of Halifax as Commons forever," by King George III in 1763.
Silvia Federici is a world-renowned feminist scholar, writer and activist. A veteran of the international Wages For Housework campaign and anti-nuclear struggles, she is author of Caliban and the Witch: Women, the Body and Primitive Accumulation, and Revolution at Point Zero: Housework, Reproduction, and Feminist Struggle.
George Caffentzis is a scholar and activist based in New York City. A member of the influential Midnight Notes collective he has written on capitalism, technology, education and the nature of money. He is the author, most recently, of In Letters of Blood and Fire: Work, Machines, and the Crisis of Capitalism and he is an organizer with the New York-based Strike Debt movement.
The discussion was led by questions from Max Haiven of the Radical Imagination Project. This is an abridged version of the event.