Screening: Sí, Se Puede: Seven Days at PAH Barcelona
February 1, 2016 @ 6:30 pm

-

9:00 pm

|

Free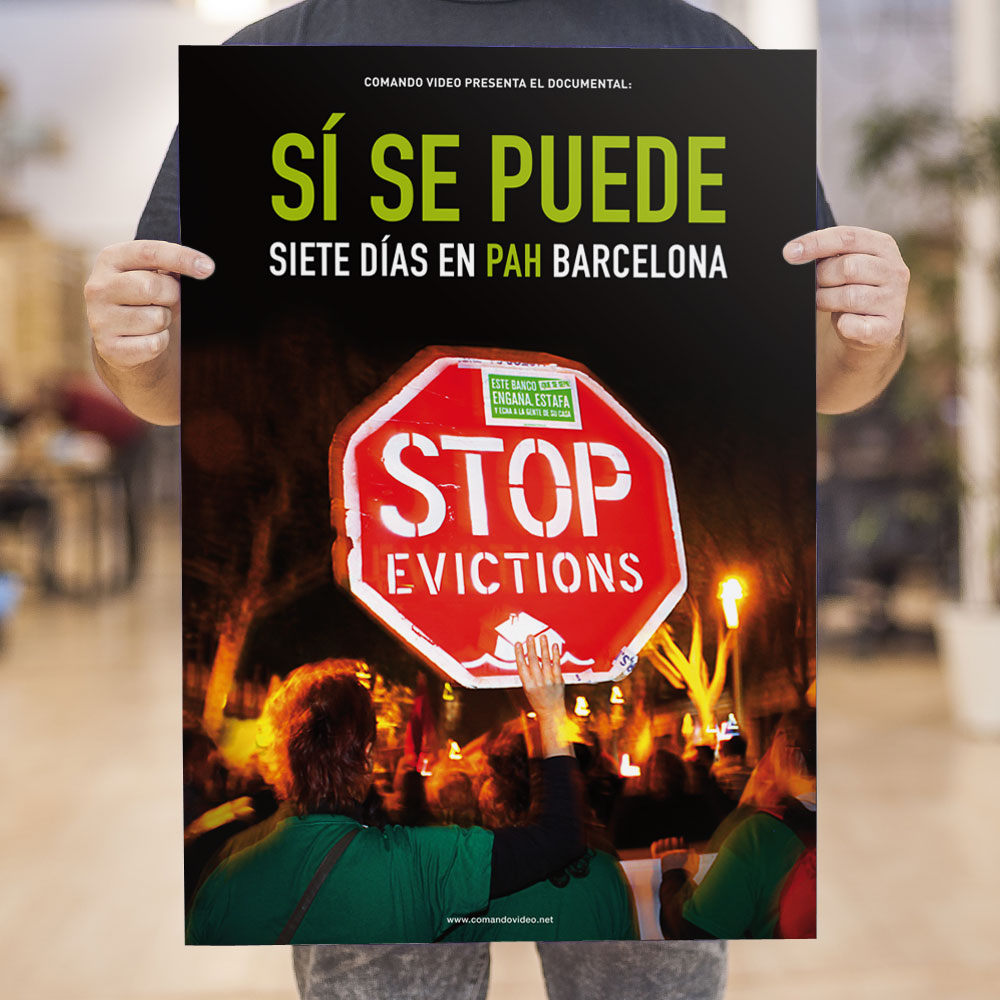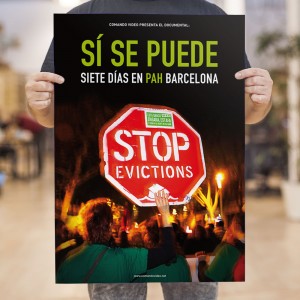 The Radical Imagination Project is pleased to partner with Cinema Politica and the Halifax Public Library to bring you a third season of documentary films to enflame and excite the imagination.
Monday, February 1, 2016 – 6:30pm – Central Library, Paul O'Regan Hall
SÍ SE PUEDE: SEVEN DAYS WITH THE PAH BARCELONA (2014, Dirs. Commando Video)
'SÍ SE PUEDE. Seven days at PAH Barcelona' is a daily account of Barcelona's Platform of People Affected by Mortgage in what could be a week of its tireless activity. Departing from the concrete and the everyday, the documentary tries to explain the complexity and diversity of a movement that has spread throughout the state and has been a real challenge for civil society to government policies and financial institutions after the economic and human disaster which marked the bursting of the housing bubble.

Seven interviews (combined with images collected for more than one year) lead the viewer through the different activities performed weekly in PAH Barcelona, illustrated with case studies and anecdotes of everyday life. From the Welcome Assemblies, Coordination and State-wide PAH to the Mutual Support Group, the 'Obra Social' Campaign or Advocacy and Action in the Banks, this documentary has put cameras in the heart of the organization to visualize, in addition to the drama, the huge invisible work behind the PAH and the process of transformation and empowerment of people who compose it.
JOIN US FOR OTHER GREAT FILMS IN WINTER 2016
Wednesday, January 13, 6:30pm – The Wanted 18
Monday, January 18, 6:30pm – Occupy, Resist, Produce!
Monday, February 1, 6:30pm – Sí, Se Puede: Seven Days at PAH Barcelona
Monday, February 8, 6:30pm – Black Power Mixtape, 1967-1975
Monday, February 22, 6:30pm – No Land No Food No Life