Screening: Black Power Mixtape, 1967-1975
February 22, 2016 @ 6:30 pm

-

9:00 pm

|

Free
Event Navigation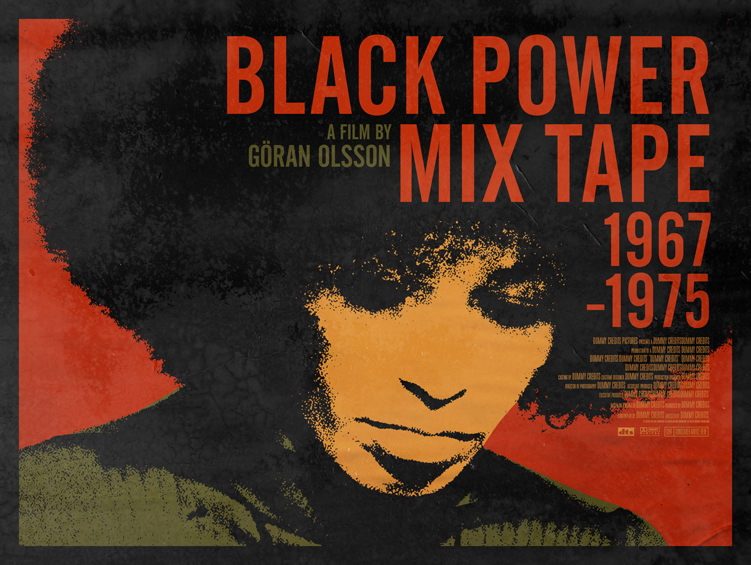 The Radical Imagination Project is pleased to partner with Cinema Politica and the Halifax Public Library to bring you a third season of documentary films to enflame and excite the imagination.
Monday, February 22, 2016 – 6:30pm – Central Library, Paul O'Regan Hall
BLACK POWER MIXTAPE: 1967-1975 (2011, Dir. Goran Hugo Olsson)
The Black Power Mixtape is an archive- and music- driven documentary that examines the evolution of the Black Power Movement in the African-American community and Diaspora from 1967 to 1975. Combining startlingly fresh and meaningful 16mm footage that had been lying undiscovered in the cellar of Swedish Television for the past 30 years, with contemporary audio interviews from leading African-American artists, activists, musicians and scholars, Mixtape looks at the people, society, culture and style that fuelled a change. Utilizing an innovative format that riffs on the popular 70s mixtape format, the Black Power Mixtape is a cinematic and musical journey into the ghettos of America.

At the end of the Sixties and into the early Seventies, Swedish interest in the US Civil Rights Movement and the US anti-war movement peaked. With a combination of commitment and naiveté, Swedish filmmakers traveled across the Atlantic to explore the Black Power Movement, which was being alternately ignored or portrayed in the US media as a violent, nascent terrorist movement. Despite the obstacles they were confronted with, both from the conservative white American power establishment and from radicalized Movement members themselves, the Swedish filmmakers did not cease their investigation and ultimately formed bonds with key figures in the BPM, based on their common objective of realizing equal rights for all.

Filmmaker Göran Hugo Olsson brings this newly discovered footage to light and introduces it to a new generation across the world in a penetrating examination – through the lens of Swedish filmmakers – of the Black Power Movement from 1967-1975, and its worldwide resonance.