Screening: Til the Cows Come Home
September 21, 2015 @ 6:30 pm

-

9:00 pm

|

Free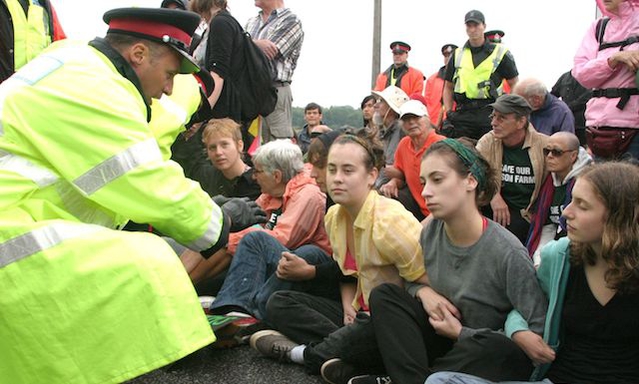 The Radical Imagination Project is delighted to be once again partnering withCinema Politica and the Central Branch of the Halifax Public Library to curate a series of provocative documentary films to Halifax from September to December 2015. These films focus on key contemporary issues and will be followed by moderated discussions.
Monday, September 21, 6:30pm – Central Branch Library, rm. 301
(2014, director: Lenny Epstein) When Canada's Government takes the decision to transform the correctional system to one that puts punishment first, Canada's rehabilitative prison farms are one of the first casualties. A strong opposition forms towards the farm closures and for two days in the late summer of 2010, hundreds of angry protesters stand in front of Frontenac Prison Farm in the heart of Kingston, Ontario, ready to block cattle trucks brought in to remove the hundred-year-old prize dairy herd. The dramatic standoff between protesters and police lasts two days, through pouring rain and hot sun. Black-clad police arrest 24 people, the youngest 14 years old, the oldest, 85. TIL THE COWS COME HOME tells the story behind this extraordinary display of civil disobedience, filled with gripping confrontations and a cast of colourful characters, from irate farmers to passionate nuns to endearing ex-cons. It asks provocative questions about the Canadian government's hardening approach to criminal justice, food security….and democracy itself.